MEET THE DIRECTOR
Mrs. Amanda Deo
Coordinator of Youth Ministry
saintmaryyouthministry@gmail.com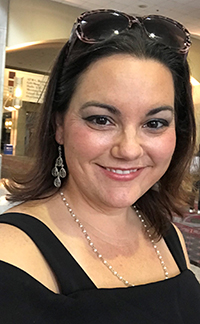 If you have any questions about our youth ministry programs contact Amanda or call the PREP Office (610) 287-8156.
High School Youth Ministry
Sunday Nights, 7-9PM
Annex Room 2

Open to all in grades 9-12.
You may have seen Amanda cantor at Mass, setting up snacks at Vacation Bible Camp, or calling out the Cake Walk at our Parish Fest. Amanda and Anthony Deo moved to Schwenksville and joined Saint Mary Parish when their daughter, Faith was born almost 3 years ago.
Amanda has 8+ years experience working in Parish & Archdiocesan Ministry. Most of that time has been spent serving youth through parish youth programs, retreats, service projects and unique experiences including World Youth Day 2011 in Madrid, Spain and the Youth Congress for the World Meeting of Families 2015 in Philadelphia.

As the new Coordinator of Youth Ministry, Amanda will be developing and facilitating programming for Jr. High and High School Youth as well as connecting the youth of Saint Mary Parish to our regular liturgies and events.