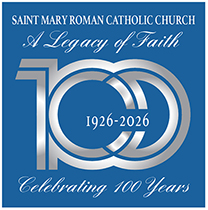 ---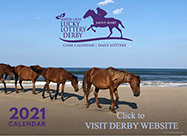 Download May 2021
Download Complete 2021 Calendar
---
Become a Sponsor for the
Saint Mary Golf Outing
on June 14th.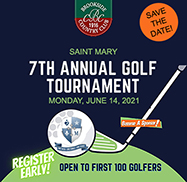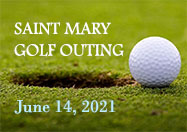 Saint Mary Church is open for Private Prayer (Monday-Saturday) from 10am-3pm.
---
PART-TIME SUMMER HELP WANTED
Saint Mary Parish is seeking part-time summer help. Duties include deep cleaning the Religious Education Center, Hedge Hall, Annex Meeting Rooms, garden work and other tasks around campus. The ideal candidate should be 18 years of age, have attention to detail, able to lift up to 40 lbs., and provide Safe Environment Clearances in accordance with Philadelphia Archdiocesan policy. This is a perfect job for college students who are looking for summer employment. Please contact Mary Beth O'Connor - Director of Business & Operations at moconnor@churchofsaintmary.org or call 610 287-8156 for more information.
SAINT MARY CATHOLIC SCHOOL 2021-2022 REGISTRATION OPEN
Registration is now open for the 2021-2022 school year for both Saint Mary Catholic School (K-8) and Agnus Dei Academy (PreK 3 and 4 year olds). Call Suzette Moyer, Director of Enrollment at 610.287.7757 ext. 244 or email at smoyer@smsk-8.org for more information on how to register or to set up a personal tour.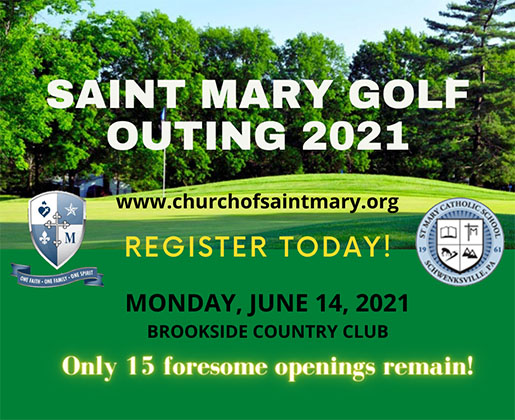 GOLF OUTING and DINNER
FILLING UP FAST! We are over half full for our foursomes! Get your reservations in with the form above. The 7th Annual Golf Outing and Dinner is scheduled for Monday, June 14 (Flag Day) at the Brookside Country Club in Pottstown.Because of COVID-19 we really need to have everyone's support. Thank you for your support by attending, sponsoring the event, or simply making a donation. Registration deadline: May 21, 2021.