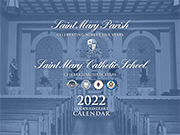 Lucky Lottery 2022 Calendar
FULL YEAR CALENDAR
---
SCRIP FORM
The online scrip form is currently unavailable. If you wish to place an order, please call the parish office center.
---
2023 MASS and Memorial Requests
---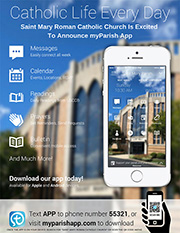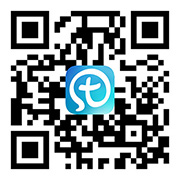 Saint Mary Church is open for Private Prayer (Monday-Saturday) from 10am-3pm.
LITURGICAL MINISTERS NEEDED
Are you looking for a way to participate more at Mass? Saint Mary Liturgical Ministries are looking for individuals to assist during the celebration of Holy Mass on Sundays, Holy Days and special liturgical events.

Lectors proclaim the word of God during the liturgy. You must be at least 16 years of age and be a registered parishioner in good standing.

Extraordinary Ministers of Holy Communion assist the priest and deacon with the distribution of Holy Communion during Mass and also assist with communion calls to our parish shut ins and at Greenfield Living Senior Center and Frederick Living Nursing Home. You must be at least 21 years of age and be a registered parishioner in good standing. Please consider joining these important ministries of service. If interested please contact Sandi at the Parish Office Center.
ANGEL TREE GIFTS
It's Angel Tree time again and our trees are up in the main vestibule and decorated with our angels in need a gifts this Christmas season. Please take an angel and return your wrapped gifts, with the angel taped securely on top, to the main vestibule by Sunday, December 11th. All angels are for families in our Saint Vincent de Paul program, our senior parishioners, and children from our local community. If you take an angel please return a gift so no one is left without this Christmas. Thank you for your generosity to those in need!
ADVENT PREPARATIONS
Need a new advent wreath or calendar? How about a new supply of advent candles? The Evangelization Resource Center has what you're looking for! The ERC will be in the main vestibule this weekend, November 19th & 20th, and the next weekend, November 26th & 27th, with Advent devotionals, wreaths, candles, calendars, and other gift items. Let ERC help you prepare the way for the Lord!
I GIVE CATHOLIC- GIVING TUESDAY
HELP NEEDED to Repair and replace our stove. Click the flyer below on November 29th to help us.