Saint Mary Roman Catholic Church Livestream DAILY Mass 9:00AM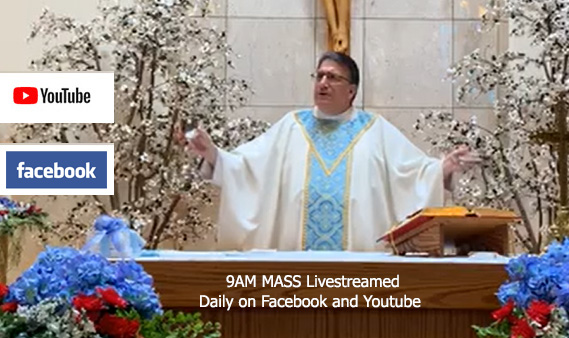 PUBLIC MASS SCHEDULE:
Daily at 9AM and on weekends Saturday at 4PM, Sundays 7:30AM, 9AM and Noon.
Mass is currently live streamed daily at 9am on Saint Mary Facebook.
All livestream Masses are archived on our YouTube page.

---

SAINT MARY ROMAN CATHOLIC CHURCH YOUTUBE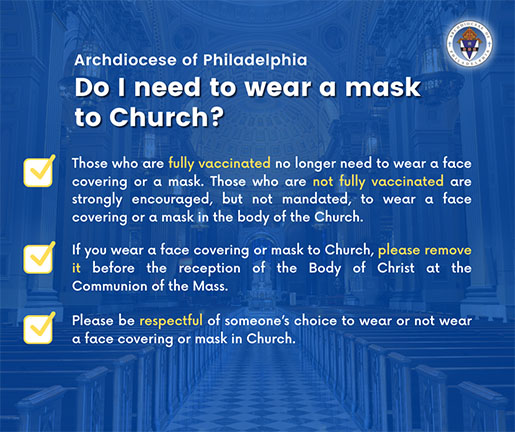 ---
We are almost at our GOAL in providing hard wiring to our church building for Internet capability and a command center. We are seeking the final remaining costs for this important project.

HVAC unit that provides both heat and air conditioning for our beautiful chapel has died. We are also seeking help with this new expense. Three bids have been secured and we are looking for donors.

If you would be able to help with either project, please contact Mary Beth O'Connor in the Business Office.


Download June 2021
Download Complete 2021 Calendar

---


Monsignor Gerald Mesure

---

---


Visit the link above to get all the information on the Golf Outing!



BLESSINGS AND WELL WISHES TO FATHER KEAN
This weekend after the Noon Mass there will be an opportunity to offer Father Kean well wishes and God's blessings as he assumes his new assignment as the Assistant Vicar for Clergy of the Archdiocese of Philadelphia on Monday, June 21. Please stop by Hedge Hall from 1:00 PM until 2:30 PM and wish Father Kean well. Father has been appointed as the Assistant Vicar for Clergy of the Archdiocese of Philadelphia and will have residence at Saint Matthias Rectory, 128 Bryn Mawr Avenue, Bala Cynwyd, PA 19004-3013.

Saint Mary Church is open for Private Prayer (Monday-Saturday) from 10am-3pm.

Sacrament of Confession- Saturdays 2:45-3:45PM
PARISH OFFICE CENTER: The Parish Office Center is open for all Parish Business. The door is OPEN, please walk in and you will be greeted by one of our friendly receptionists. Hours: Monday through Friday from 9 AM until 5 PM. Unfortunately, now until Labor Day, there are no weekend office hours available. You may, however, see me or Deacon Don after one of our weekend Masses.

NEW WEEKEND ASSISTANT: God has blessed us with a Weekend Assistant. Monsignor Gerard Mesure will be assisting me on the weekend here at Saint Mary Parish. Although Monsignor Mesure will not be living here, I am grateful that our parish has a weekend assistant. Monsignor will be residing at Saint Charles Borromeo Seminary. He is a member of the seminary faculty. Monsignor Mesure will begin his ministry on June 27th. Welcome, Monsignor Mesure!!!

---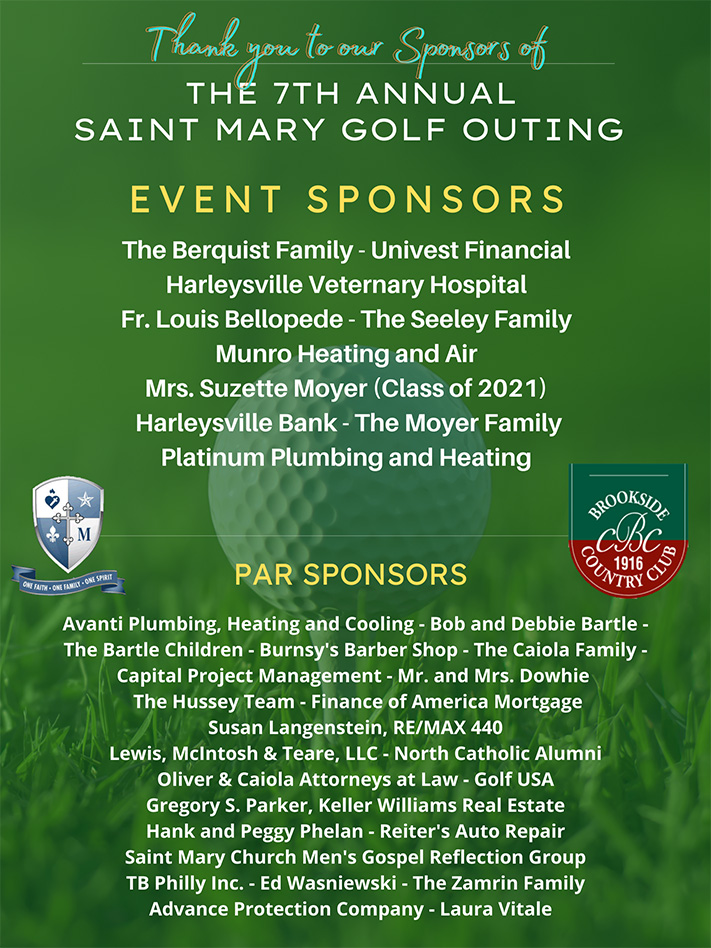 SAINT MARY CATHOLIC SCHOOL 2021-2022 REGISTRATION OPEN
Registration is now open for the 2021-2022 school year for both Saint Mary Catholic School (K-8) and Agnus Dei Academy (PreK 3 and 4 year olds). Call Suzette Moyer, Director of Enrollment at 610.287.7757 ext. 244 or email at smoyer@smsk-8.org for more information on how to register or to set up a personal tour.
PREP REGISTRATION 2021-2022
PREP registration for the 2021-2022 school year will open on Tuesday, June 8th. Classes will be held in person on Monday or Tuesday evenings from September through May in our beautiful Saint Mary Catholic Education Center. All families who were registered for PREP last year will receive an email with the registration link on June 8th. Anyone who was not enrolled last year, or if you would like more information about PREP, please contact Mary Goudsward, Principal of PREP, at 610-287-8156 or mgoud@churchofsaintmary.org.