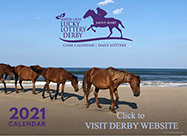 Download August 2021
Download Complete 2021 Calendar
---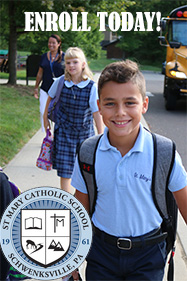 Enroll your child at Saint Marys Catholic School. Come and See what our school has to offer. Enrolling Kindergarten-8th Grade.
AGNUS DEI ACADEMY enrolling 3 and 4 year old students in our Pre-school Catholic Academy. Click to view our video.
---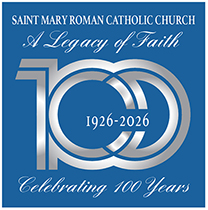 Saint Mary Church is open for Private Prayer (Monday-Saturday) from 10am-3pm.

The Bishops of all the Dioceses of Pennsylvania have stated that the Dispensation to be excused from Sunday Mass and Holy Days of Obligation because of the recent pandemic will be lifted on Sunday, August 15. Therefore, all Baptized Catholics are to attend Mass on Sunday or Saturday afternoon (Masses before 4 PM on Saturdays do not count as Anticipated Masses for Sunday) beginning on the weekend of August 14-15. Those who are unable to attend Mass because of health reasons have always been dispensed from the obligation. If you are well, Sacramental confession is necessary in order to receive Holy Communion if you have missed Mass through your own fault.
PARISH OFFICE CENTER: The Parish Office Center is open for all Parish Business. Hours: Monday through Friday from 9 AM until 5 PM. Unfortunately, now until Labor Day, there are no weekend office hours available. You may, however, see me or Deacon Don after one of our weekend Masses.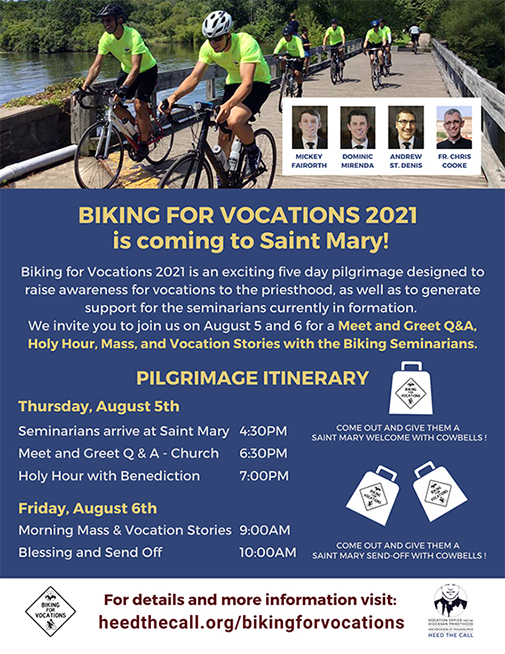 SAINT MARY CATHOLIC SCHOOL 2021-2022 REGISTRATION OPEN
Registration is now open for the 2021-2022 school year for both Saint Mary Catholic School (K-8) and Agnus Dei Academy (PreK 3 and 4 year olds). Call the school at 610.287.7757 ext. 244 for more information on how to register or to set up a personal tour.
PREP REGISTRATION 2021-2022
PREP registration for the 2021-2022 school year will open on Tuesday, June 8th. Classes will be held in person on Monday or Tuesday evenings from September through May in our beautiful Saint Mary Catholic Education Center. All families who were registered for PREP last year will receive an email with the registration link on June 8th. Anyone who was not enrolled last year, or if you would like more information about PREP, please contact Mary Goudsward, Principal of PREP, at 610-287-8156 or mgoud@churchofsaintmary.org.

---
SUMMER BOOK CLUB:
Our next summer book club will be held on Tuesday, August 17, 2021 from 7:00 to 8:30 PM in Annex Room #1. The book is We'll Never Tell Them by Fiorella De Maria. Kristjana, a nurse in England, flees twenty-first-century London in order to avoid a decision about her future. Kristjana's cancer patient, Leo Hampton, recounts his mother's life—her upbringing in colonial Malta, her
education in Edwardian England, and her service as a volunteer nurse during World War I. Captivated by the story of Liljana Hampton, Kristjana is pulled into the agonies and the ecstasies of a previous generation, which almost seem more real to her than those of her own life. Through her vicarious experience of another woman's personal history, Kristjana discovers the secret of fearlessly embracing her future. Purchase and read the book on your own and then join us to discuss! For more information contact Linda Nichols at 215-256-4941 or
donlin335@gmail.com.